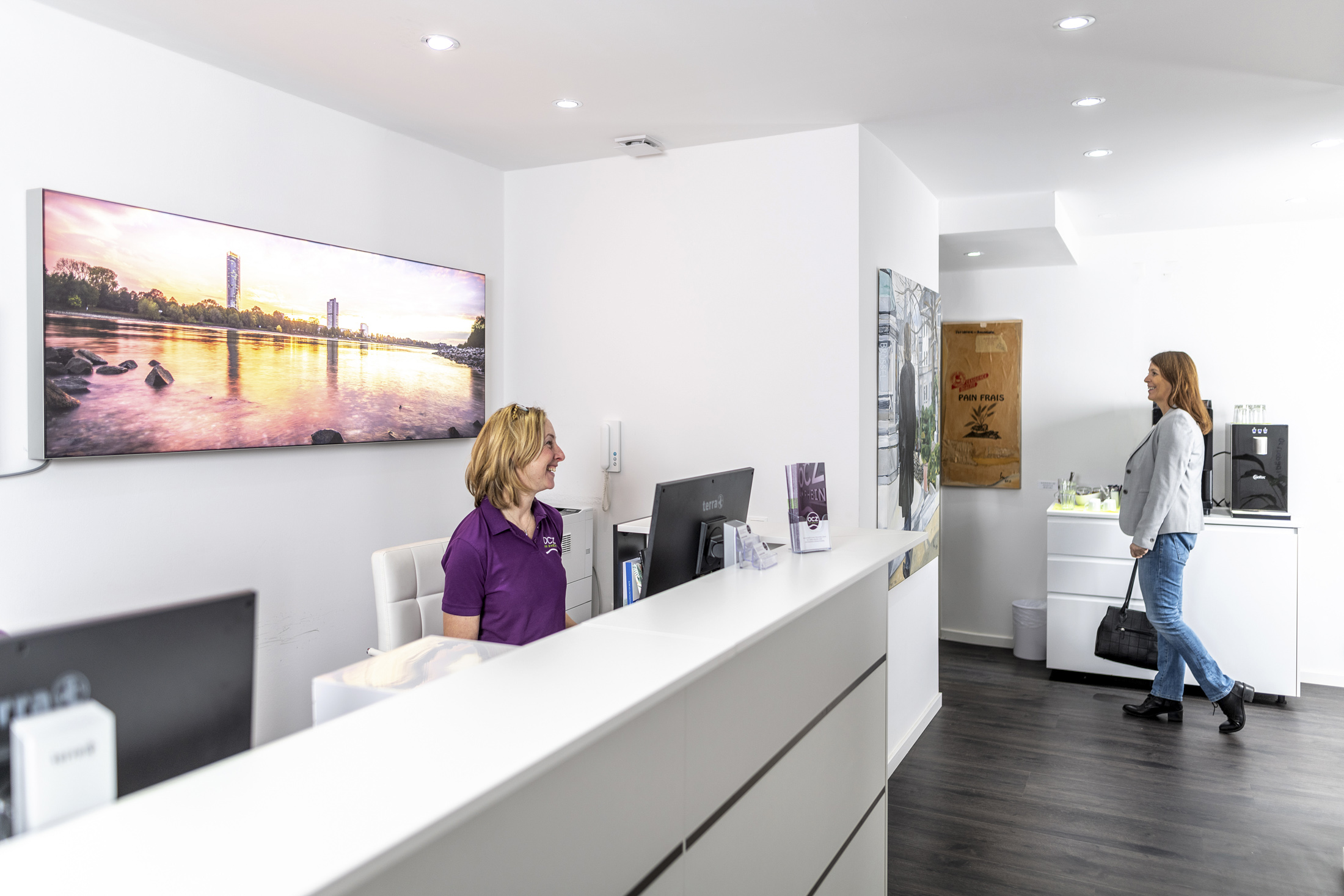 We look forward to seeing you!
Welcome to OCZ am Rhein! Our modern medical practice right in the centre of Bad Godesberg covers a surface area of 390 m² and has its own operating department. Using the latest diagnosis and treatment methods, we work for the well-being of your health.
We take time for you, in order to explore your needs on an entirely individual basis and offer you the best treatment possible.
Dialogue
Tel.: 0228 629 089 81
E-Mail: info@ocz-am-rhein.de
Visit:
Theaterplatz 26
53177 Bonn-Bad Godesberg